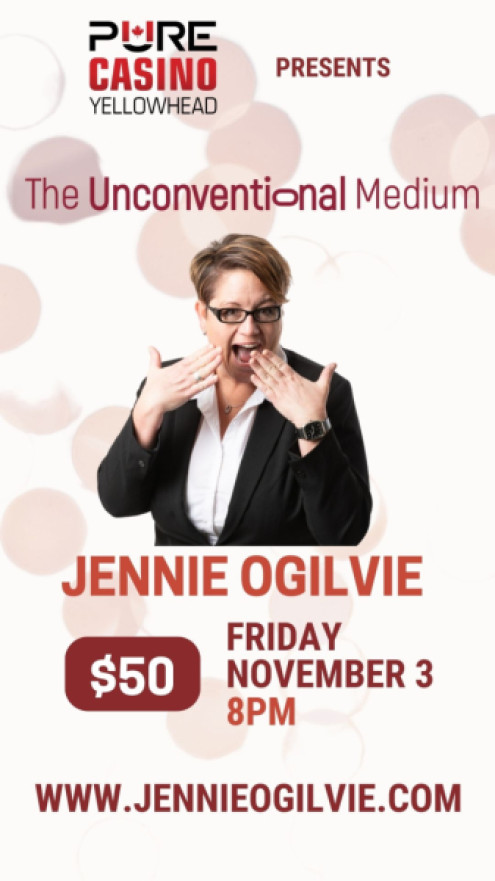 Jennie is an International Psychic Medium who is dynamic, very down to earth, no-frills, no-nonsense and definitely has no filter. She is often described as the Comedian Medium - as she believes laughter and celebration can be as healing as tears. This event will be a fun and interactive evening of Psychic Medium Readings.
Jennie's new book - INSIDE MY HEAD will be available for purchase $20
Please note that not everyone will receive a message in this group reading. Come and have the experience, engage in the conversation, and learn a new perspective on grief and healing.
Doors 630pm I Show 8pm
Tickets are $50.00
Tickets on sale now
18+ must have valid ID
Join us in the Pearl Showroom & enjoy dinner and drinks right at your seat.