WHO SAYS BACCARAT CAN'T BE EASY?
Are you ready for some high-stakes fun?
Look no further than EZ Baccarat! This exciting game is played the same as traditional baccarat, with one exception: when you win at the bank, there's no commission. And if the bank wins with a three-card seven, it's a push. Who says baccarat can't be easy? Come try your luck at EZ Baccarat today! Don't forget to also check out our Bad Beat Baccarat and roulette tables for even more excitement. This is where the action is. See you at the tables!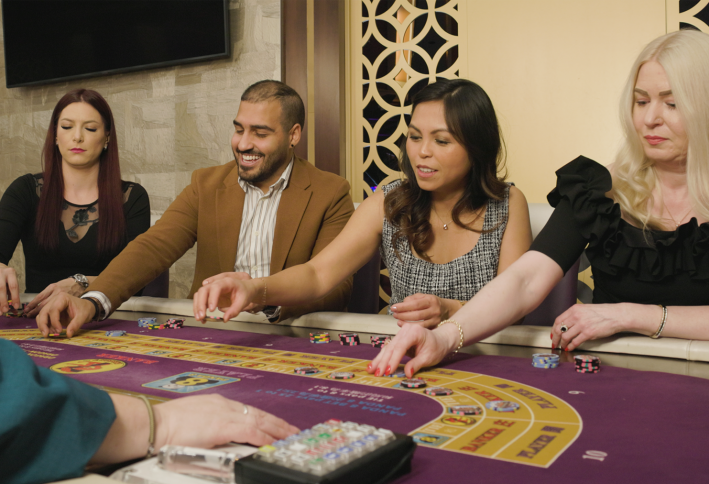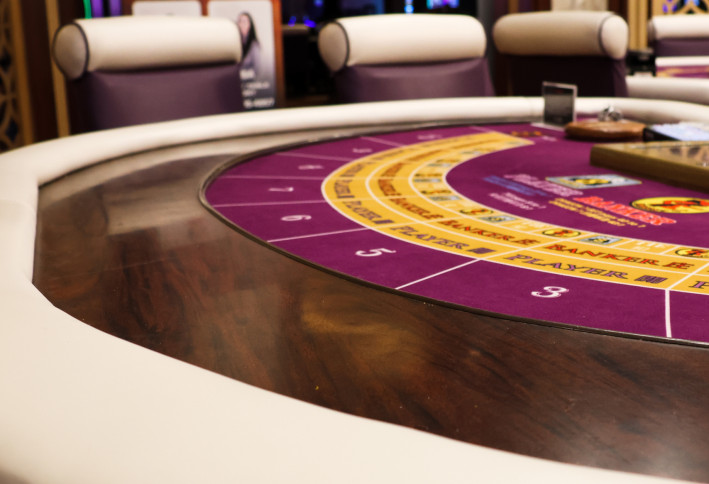 Are you ready for some excitement at the baccarat table?
Bad Beat Baccarat! This game, based on the classic baccarat rules, adds a thrilling twist with its two Bad Beat side bets. Place your bet on either the Player or Banker score to be one less than the other, and if you're lucky enough to hit that sweet spot, you'll receive a payout. So ditch the typical baccarat game and try out Bad Beat Baccarat for non-stop action. You won't be disappointed.
EZ Baccarat
EZ is played exactly as the traditional game with one exception.
When you win on the bank you do not pay commission; but when the bank wins with a three-card seven it's a push.
Bad Beat Baccarat
A game based on the standard Baccarat game, with the addition of exciting 'Bad Beat' sidebets with multiple odds payouts to make your wins big. Similar to EZ baccarat, this is a no commission game.