ARE YOU READY FOR THE THRILL OF A LIFETIME?
Are you ready for the thrill of a lifetime?
Look no further than the game of roulette. Place your bets on red or black, odd or even, and let the spinning wheel determine your fate. This is where the action is - will you walk away a winner or succumb to the lure of lady luck? Experience all the excitement and suspense at the roulette table. Are you feeling lucky? Give it a spin!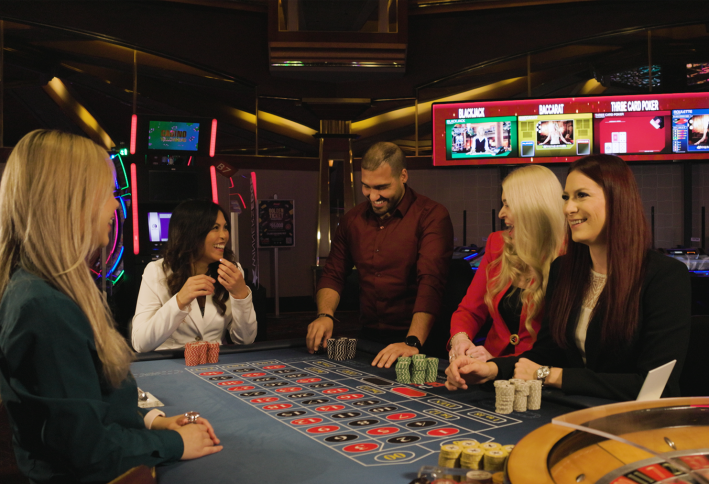 HOW TO PLAY
Roulette is a simple game to play
All you need is some cash and a bit of luck. However, before you can place any bets, you'll need to choose your chip denomination. Once you've chosen your chips, it's time to place your bets. There are several different betting options available, but the most common ones are as follows:
Red or black: You can bet whether the next spin will result in a red or black number being revealed.
Odd or even: You can bet on whether the next spin will result in an odd or even number is revealed.
1-18 or 19-36: You can bet on which range of numbers the next spin will land in (1-18 or 19-36). Bet on your lucky number on the layout for a higher odds payout.
When all players have placed their bets, the dealer will spin the wheel and then reveal the winning number. If you've placed a bet on the right outcome, you'll win!