WHERE ALL THE EXCITEMENT HAPPENS
Welcome to the Pearl showroom, where all the excitement happens. Come to our venue for an unforgettable night out. Our independent ambient setting and mood lighting set the perfect atmosphere for live music, sports games, and entertainment events. With a full-service bar and state-of-the-art sound system, you won't miss a beat. With our 16' LED screen and 15 big screen TVs, you won't miss a moment of the action. See why we're bigger, bolder, and better than the rest. Then, join us for a night to remember at Edmonton's best live music venue.
Enjoy Full Dinner & Drink Service Right at Your Seat!
COME BE A PART OF THE ACTION AT THE PEARL SHOWROOM
Our upcoming events are sure to entertain and delight you, so make sure to check them out and get your tickets before they sell out. From live concerts to comedy shows, there's something for everyone. And with our food and beverage services, you won't have to worry about missing a moment of the action. Don't wait - check out our upcoming shows.
Oct 06
Ladies Night with Body Heat
Ladies, meet your party match with the men of Body Heat. Whether you're celebrating a bachelorette bash, birthday party, girls' night out, or just want to heat up your fall, this is a night you need to experience. Be entertained as each sexy performer charms you with his seductive moves. Let your inner flirt out; enjoy games with the guys, prizes and cheeky humour all night. Body Heat… Oct 13
Dreams – The Ultimate Tribute to Fleetwood Mac
DREAMS the ULTIMATE TRIBUTE TO FLEETWOOD MAC, is an authentic sounding, six-piece tribute to Fleetwood Mac. The band of professional musicians has played hundreds of shows over the last few years in casinos, theatres and at corporate events, all around the world. … Oct 14
Arrival – Canada's Ultimate Tribute to ABBA
ARRIVAL is Canada's Tribute to ABBA! You will be amazed at how close Arrival looks and sounds like the original ABBA. They take you back in time, so you can experience this amazing music all over again! Doors 630pm I Show 8pmTickets starting at $35.00Tickets on sale now18+ must have valid ID Join us in the Pearl Showroom & enjoy dinner and drinks right at your seat.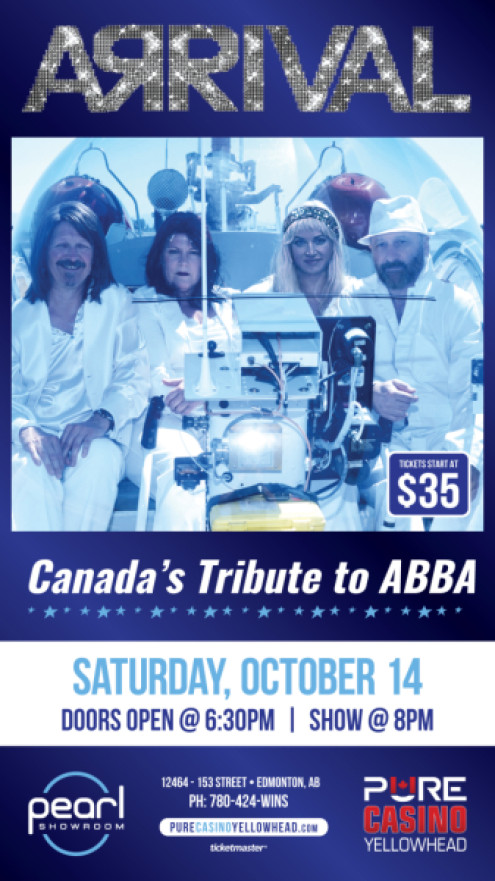 Oct 21
The Incredibly Hip - Tribute to The Tragically Hip
The Incredibly Hip delivers a stunning concert performance, capturing the spirit and intensity of Canada's most beloved band, leaving audiences both thrilled, duly impressed, and waiting with anticipation for their next appearance. …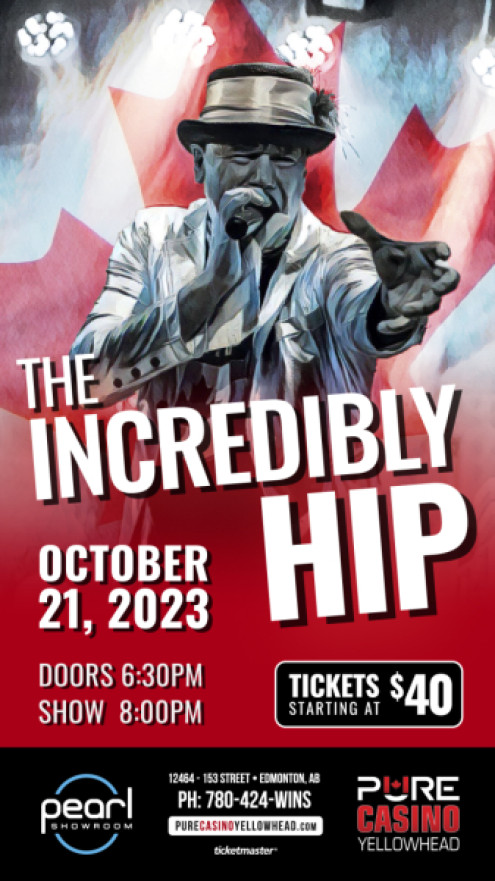 Oct 27
Halloween Party with Live Wire & Stage Fright
The Ultimate 80s Rock N' Roll Halloween Party with Live Wire & Stage Fright! Put on your best 80s gear and join us for a rockin' Halloween Party! … Oct 28
House of Hush featuring Keat Aaron & The Swells
Step out for a happening night out at Casino Yellowhead. Dress to the nines and get ready to get real cool with The Fabulous House of Hush Burlesque LIVE at the PEARL. Keat Aaron and The Swells will accompany the show ponies as they flit and flirt around the stage, bringing back the vibes of old Vegas when Rats were in Packs and bright lights, fast cash and… Nov 02
Bif Naked with Whale and the Wolf
Bif Naked with special guests Whale and the Wolf presented by 100.3 The Bear! Doors 7pm I Show 8pmTickets starting at $39.50Pre-sale: September 6 at 10am - September 7 at 10pm General on-sale: September 8 at 10am18+ must have valid ID Nov 03
Jennie Ogilvie – The Unconventional Medium
Jennie is an International Psychic Medium who is dynamic, very down to earth, no-frills, no-nonsense and definitely has no filter. She is often described as the Comedian Medium - as she believes laughter and celebration can be as healing as tears. This event will be a fun and interactive evening of Psychic Medium Readings. …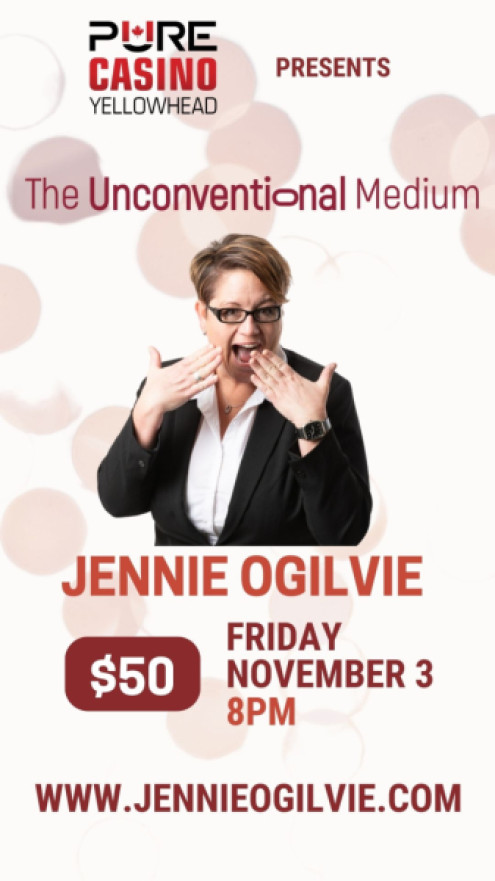 Nov 04
Acrobat - The U2 Tribute Show
Acrobat - The International U2 Tribute Band & Show from Toronto. See a world class recreation of the music, passion and spirit of a U2 concert: Authentic sound, look, and multimedia experience. Doors 630pm I Show 8pmTickets starting at $40.00 Tickets on sale now18+ must have valid ID Join us in the Pearl Showroom & enjoy dinner and drinks right at your seat.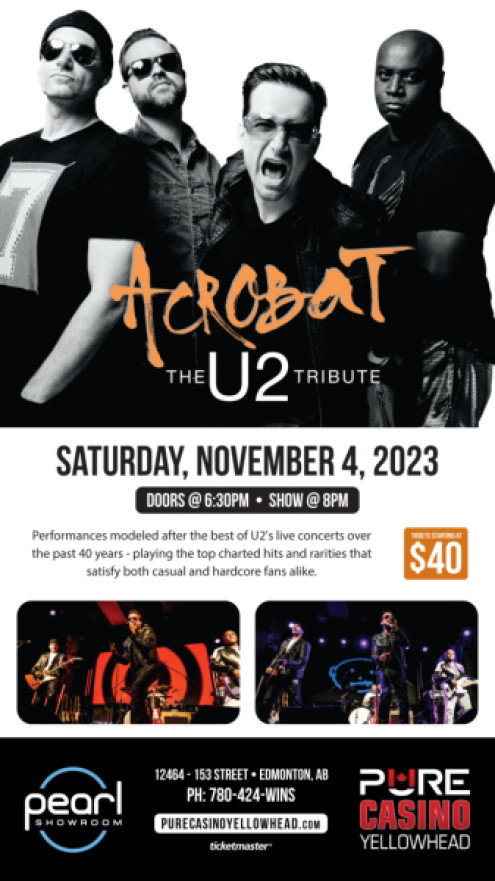 Nov 10
The Patsy Cline Project
Lisa Brokop presents…The Patsy Cline Project with Hank Lives featuring Paul Jefferson … Dec 09
The Fabulous House of Hush BIG Burlesque Show
Get ready to get Holly and Jolly with The Fabulous House of Hush Burlesque at the PEARL in this decadent Holiday Showcase. …