FIND THE PERFECT GAME FOR
Roulette is one of the most popular casino games, enjoyed by players all over the world. The excitement of placing a bet and watching the ball spin around the wheel is hard to beat, and with live table games, you can enjoy the action in a relaxed environment. Fully automated for individual play, Roulette features six seats so that you can enjoy the game with friends. Whether you're looking to win big or just have some fun, Roulette is the perfect game for you!
Looking for a fun and convenient way to enjoy all your favourite table games?
Then check out our Multi-Game electronic table! This handy table features 8 seats, so you can invite all your friends. And with Blackjack, Baccarat, 3-Card Poker, and Roulette all available, there's something for everyone to enjoy in one seat. So come on down and join the fun!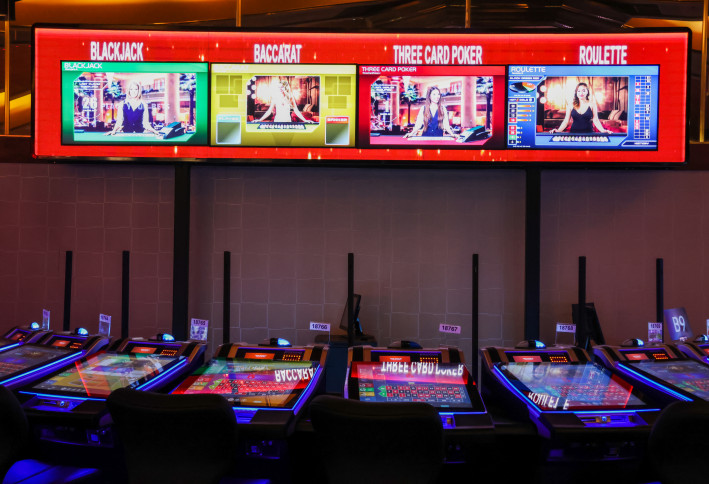 Golden Ball Roulette - Mystery Side Bet
A Golden Ball Mystery bet wins, if the roulette ball lands on one of six randomly selected roulette numbers represented by the letters G, O, L, D, E and N.
To place a bet, select the desired betting chip and press inside the betting location indicated with the BET HERE sign. The side bet must be placed before the timer runs out. The remaining betting time is shown around the side bet betting field.
Payouts of the winning Golden Ball Mystery numbers are different depending on whether white or golden ball is launched on the roulette wheel.